Even though about 10 percent of the adult population experiences tinnitus, it is not often talked about. Because of that, many who hear a ringing or buzzing in the ear are left with unanswered questions. We put together a list of the most common tinnitus questions and answers below.
What Causes Tinnitus?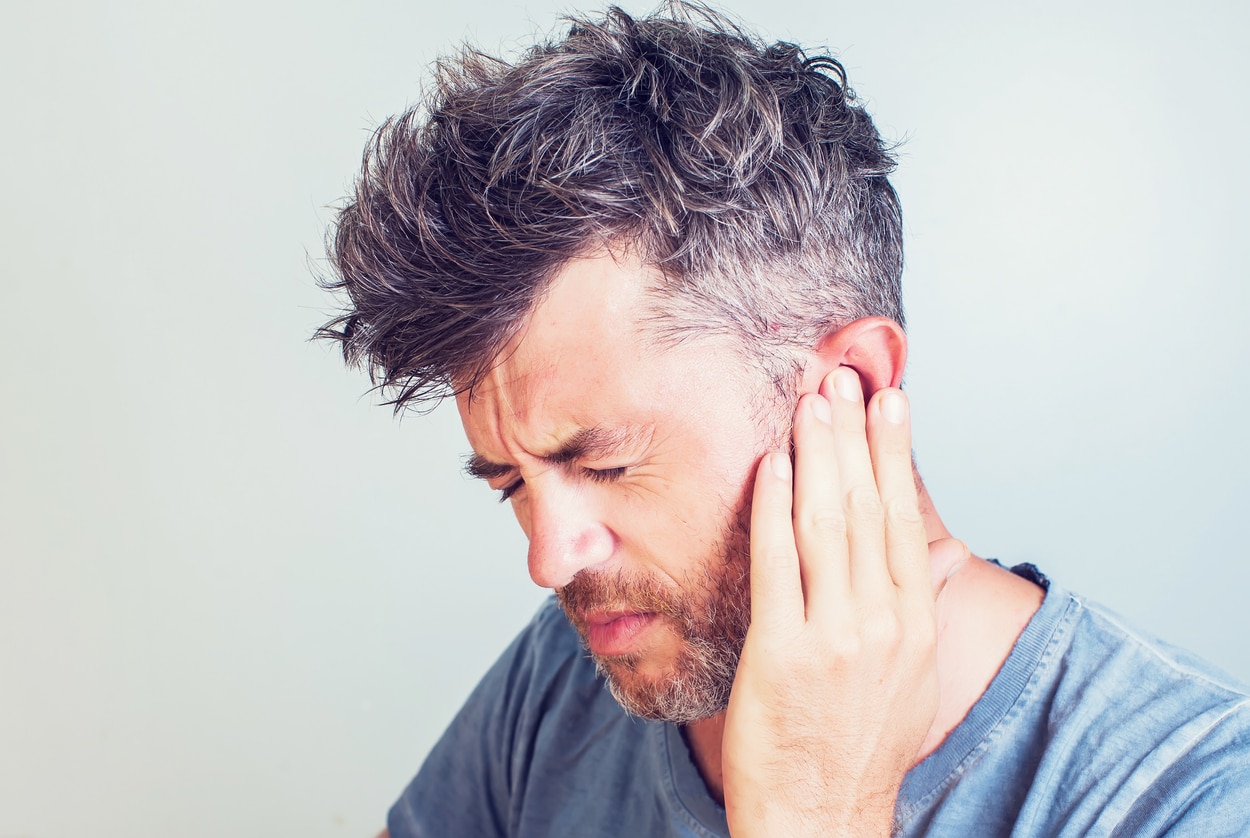 Tinnitus is a symptom of a condition rather than a disease itself. Hearing a ringing, clicking, buzzing, hissing or roaring in the ear is usually associated with:
Hearing loss
Ear infections
Heart and blood vessel diseases
Meniere's disease
Sinus infections
Hormonal changes
Brain tumor
Thyroid condition
Tinnitus is also a side effect of more than 200 medications.
Why Do You Hear Noises?
There are tiny hair cells within your inner ear. When working properly, the hair cells convert soundwaves into electrical impulses, which are sent to the brain to be interpreted as sound. If these hairs are damaged, they can begin sending our incorrect signals. This means the brain is being told there are sounds when none are present.
What Do I Do If I Hear A Ringing in the Ear?
The first thing to do if you begin hearing a ringing in the ear is to go to your doctor. They will review your medical history and complete a physical exam of your ear, looking to see if anything is blocking your ear canal.
If the physician cannot determine a medical reason why you are experiencing tinnitus, you will be referred to a doctor who specializes in hearing, known as an audiologist.
Your audiologist will complete a series of exams to evaluate your tinnitus. They will then work with you to come up with a treatment plan to help make your tinnitus less noticeable.
Is There Treatment for Tinnitus?
While there is no cure for tinnitus, there are treatment options to help make the ringing in the ear less burdensome. Your audiologist will recommend one or more of the treatment options:
Hearing aids
Counseling
Wearable sound generator
Medication
Acoustic neural stimulation
Can Tinnitus Be Prevented?
Wearing hearing protection in the form of earplugs or earmuffs is the best way to prevent tinnitus caused by noised-induced hearing loss.
To learn more about tinnitus or to schedule an appointment with a hearing expert, contact Aaron's Hearing Aid & Audiology Center today.
Learn More About Tinnitus