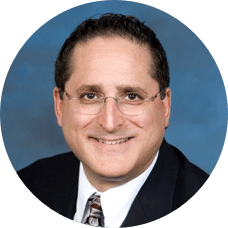 Aaron H. Liebman, Au.D.
Doctor of Audiology
Dr. Aaron Liebman has more than 35 years of experience as a practicing audiologist. He attended the State University of New York at Albany for his bachelor's degree, Brooklyn College for his master's and A.T. Still University of Health Sciences for his Doctor of Audiology.
Dr. Liebman specializes in diagnostic hearing testing, aural rehabilitation, hearing aid evaluation and dispensing, industrial hearing conservation and forensic audiology. He has a Clinical Competency in Audiology certificate from the American Speech-Language-Hearing Association and is board certified in audiology from the American Board of Audiology. Dr. Liebman is a member of American Academy of Audiology , Academy of Doctors of Audiology and Florida Academy of Audiology.
Doctor of Audiology
Arizona School of Health Sciences, A.T. Still University
Master's Degree in Audiology, Brooklyn College
Arizona School of Health & Sciences
Board Certified in Audiology
Fellow of the American Academy of Audiology
Certificate of Clinical Competency in Audiology from the American Speech and Hearing Association
Florida Licensure for Audiology
Over 25 years of experience