Tinnitus is a buzzing, clicking, ringing or hissing noise in the ears. Tinnitus can be broken into two broad terms known as:
Objective tinnitus. Objective tinnitus is an extremely rare condition that can be heard or detected by the examiner because it is generated inside the body by a muscle spasm, vascular disorder or other cause.
Tinnitus is further broken down into the following five categories:
Bothersome or nonbothersome tinnitus
Primary tinnitus
Secondary tinnitus
Pulsatile tinnitus
Somatic tinnitus
Let's take a closer look at each of these.
Bothersome or Nonbothersome Tinnitus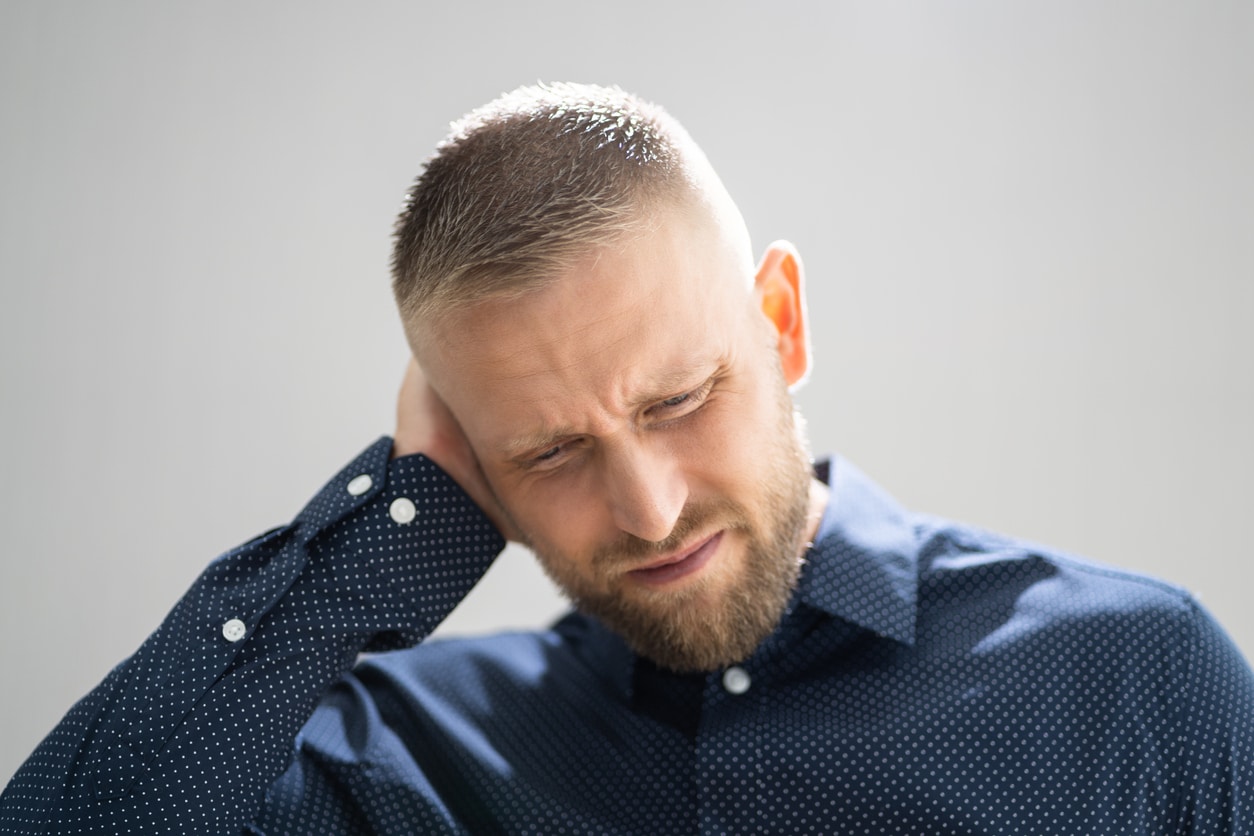 Tinnitus varies from mild to severe based on its impact on one's life. Mild, infrequent bouts of tinnitus may be easy to ignore. Severe bouts of tinnitus can cause stress, fatigue, poor sleep, trouble concentrating, headaches and more. If tinnitus is severe, hearing aids can be an excellent treatment option. The small devices manage tinnitus symptoms through white noise or amplification of external sounds to drown out the internal tinnitus.
Primary Tinnitus
Primary tinnitus is most often associated with sensorineural hearing loss. When the brain has reduced auditory input from sensorineural hearing loss, it may respond by providing its own noise through the buzzing, clicking, roaring or hissing sounds of tinnitus.
Secondary Tinnitus
Unlike primary tinnitus, secondary tinnitus has a specific cause outside of hearing loss. Secondary causes may include loud noise exposure, physical trauma, Ménière's disease, eustachian tube dysfunction, medication, ear infections and more.
Pulsatile Tinnitus
Pulsatile tinnitus is characterized by a rhythmic pulsing, thumping, throbbing or whooshing noise often resembling a heartbeat. Although it is common to hear your heartbeat during heavy exercise, individuals with pulsatile tinnitus will likely hear it without exertion, such as when sitting still or lying in bed.
Somatic Tinnitus
Somatic tinnitus is influenced by sensory input in the body, such as muscle spasms or other head or body movements. With somatic tinnitus, movement of the head and body or clenching of the jaw, shoulders or neck can increase the intensity of tinnitus symptoms.
Tinnitus can adversely affect your sleep and relationships and make something as simple as sitting in Coffee House 1420 feel overwhelming. Contact Aaron's Hearing Aid & Audiology Center today to speak to one of our specialists about managing your tinnitus symptoms.