When you leave your hearing loss untreated, you put yourself at an increased risk of falling, developing depression or anxiety and experiencing cognitive decline. Recent research shows exactly what impact untreated hearing loss can have on your brain health, which we review below.
About the Study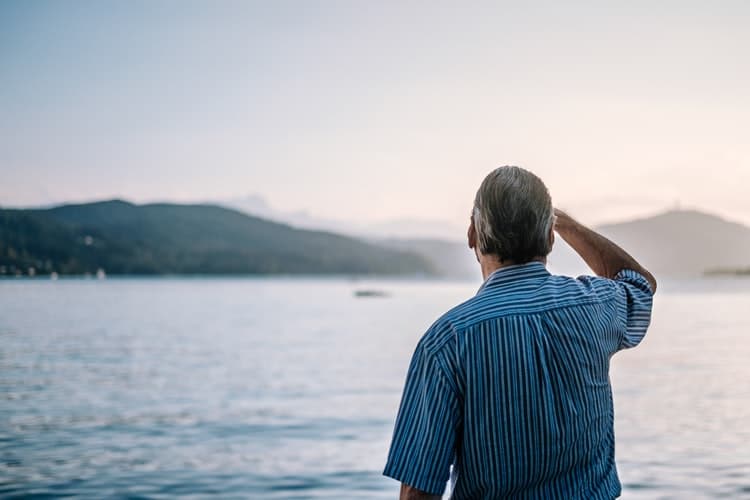 In 2019, researchers from Brigham and Women's Hospital and Harvard Medical School published a study entitled "Longitudinal study of hearing loss and subjective cognitive function decline in men" in the journal Alzheimer's & Dementia.
For the study, researchers gathered data from more than 10,000 men. They found that hearing loss is linked to an increased risk of subjective cognitive decline, which refers to changes in thinking and memory that people notice on their own. These changes are early indicators of cognitive decline that cannot yet be objectively measured.
More specifically, the risk of cognitive decline was 30% higher among men with mild hearing loss compared to those without hearing loss. In addition, for those with moderate to severe hearing loss, the risk of subjective cognitive decline was 42-54% higher.
"Our findings show that hearing loss is associated with new onset of subjective cognitive concerns which may be indicative of early-stage changes in cognition," explained lead study author Dr. Sharon Curhan.
The Importance of Treating Dementia Early
The World Health Organization (WHO) has identified dementia as a priority in the field of public health, one that requires research into the causes and modifiable risk factors.
Though currently there are no effective treatments that can prevent or reverse the progression of this disease, early diagnosis can improve the quality of life of those who have it. Researchers believe that being able to diagnose cognitive decline early could help with the development of more effective treatments than those that target the later stages of the condition.
The Link Between Hearing Loss & Cognitive Decline
Hearing loss and cognitive decline share several features, including the fact that the causes can be complex, involving a number of factors, and that they are both progressive conditions that worsen over time.
Researchers also suspect that hearing loss may precede dementia and be a modifiable risk factor that can improve outcomes if caught early. In addition to getting into that new book from Vero Beach Book Center, learn about what options you have to keep your brain healthy. To schedule an appointment, call Aaron's Hearing Aid & Audiology Center today.