Everyone goes through periods of high stress. Life has its ups and downs and different challenges for all of us. For many people, hearing loss can be a stressor in their lives. The good news is that treating your hearing loss with hearing aids can help reduce that stress.
Why Hearing Loss is Stressful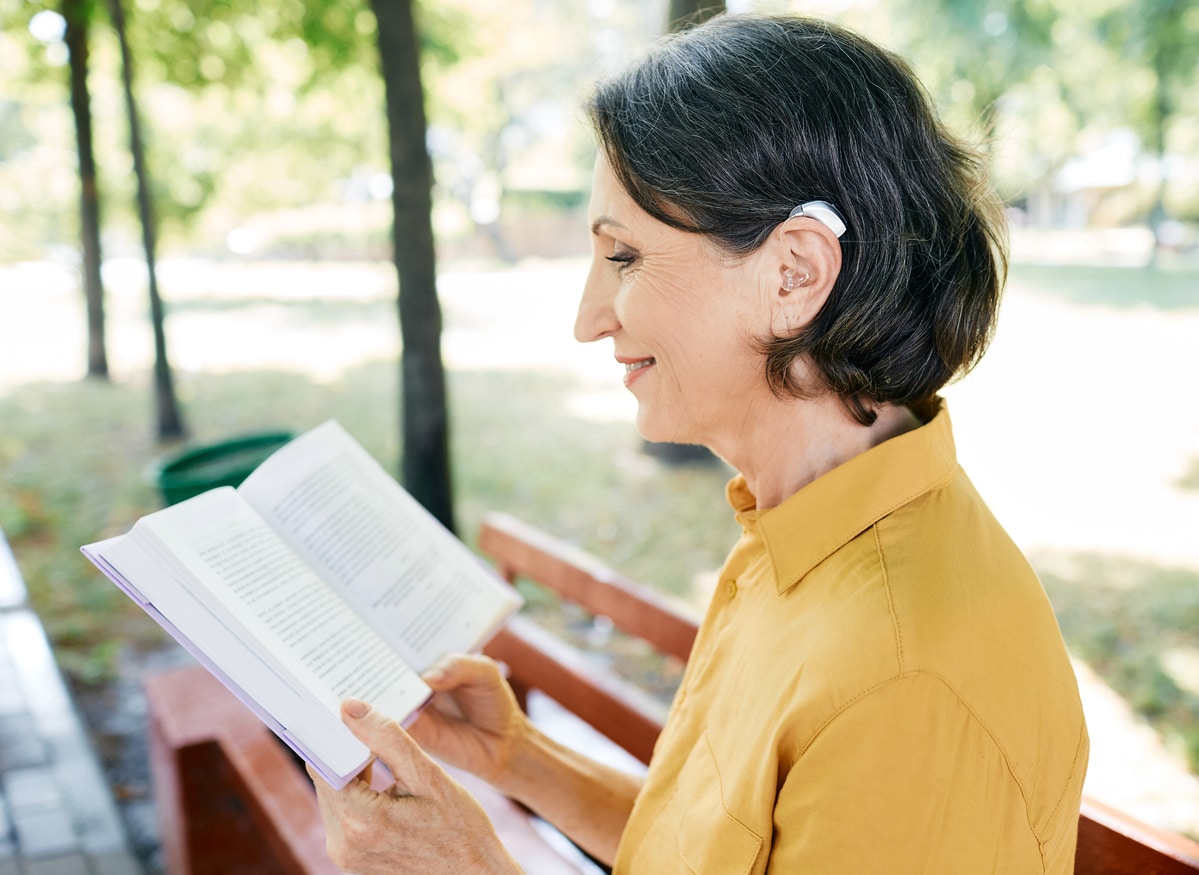 Hearing loss makes it harder to understand what's happening around us. If you have trouble hearing, you may worry about your ability to carry on a conversation at a family get-together or participate in meetings at work. This can increase your anxiety levels and leave you feeling mentally exhausted.
Hearing Aids Benefit Your Mental Health
Research has shown that people with hearing loss can improve their mental health by using hearing aids. One study had 31 elderly patients fill out a questionnaire assessing their psychological stress response before and after being fitted for hearing aids. Researchers found that "scores for depression, anxiety and anger were significantly lower after the hearing aid had been fitted."
Four Ways Hearing Aids Reduce Stress
Reduce social anxiety and isolation. Having strong social connections is fantastic for improving our mental health and lowering stress levels. People with hearing loss often start isolating themselves from others because it becomes too difficult to communicate. Hearing aids make it easier to do things like attend family barbeques, go to your place of worship or meet friends for lunch at The Lemon Tree.
Help you stay physically active. Physical activity, whether taking a fitness class, practicing gentle yoga or taking regular walks around Vero Beach, can help increase endorphins and lower stress levels. Hearing aids support your balance as well as help keep you more aware of your surroundings, making physical activity easier.
Relieve tinnitus. Both hearing loss and high levels of emotional stress can increase tinnitus, which is a ringing, buzzing, clicking or other similar noise in your ear. Additionally, tinnitus can make you feel more anxious, depressed and interfere with your sleep and overall quality of life. Hearing aids have been shown to offer some relief from tinnitus symptoms, which can help lower anxiety levels and leave you feeling calmer and more rested.
It can increase your joy. Hearing aids make almost every activity more enjoyable for people with hearing loss. Whether it's playing with your grandchildren, going to a local play or listening to music at home while you cook dinner, all of these activities improve your life and increase your joy. The happier you are, the healthier and less stressed you feel.
For more information or to schedule an appointment with a hearing expert, call Aaron's Hearing Aid & Audiology Center today.