Moving can be incredibly stressful, whether to a new home in the same town or across the country. Hearing loss can complicate the process even further and lead to more stress for you and your loved ones. Thankfully, hearing aids can help.
Three Ways Hearing Aids Make Moving Easier
Improved Communication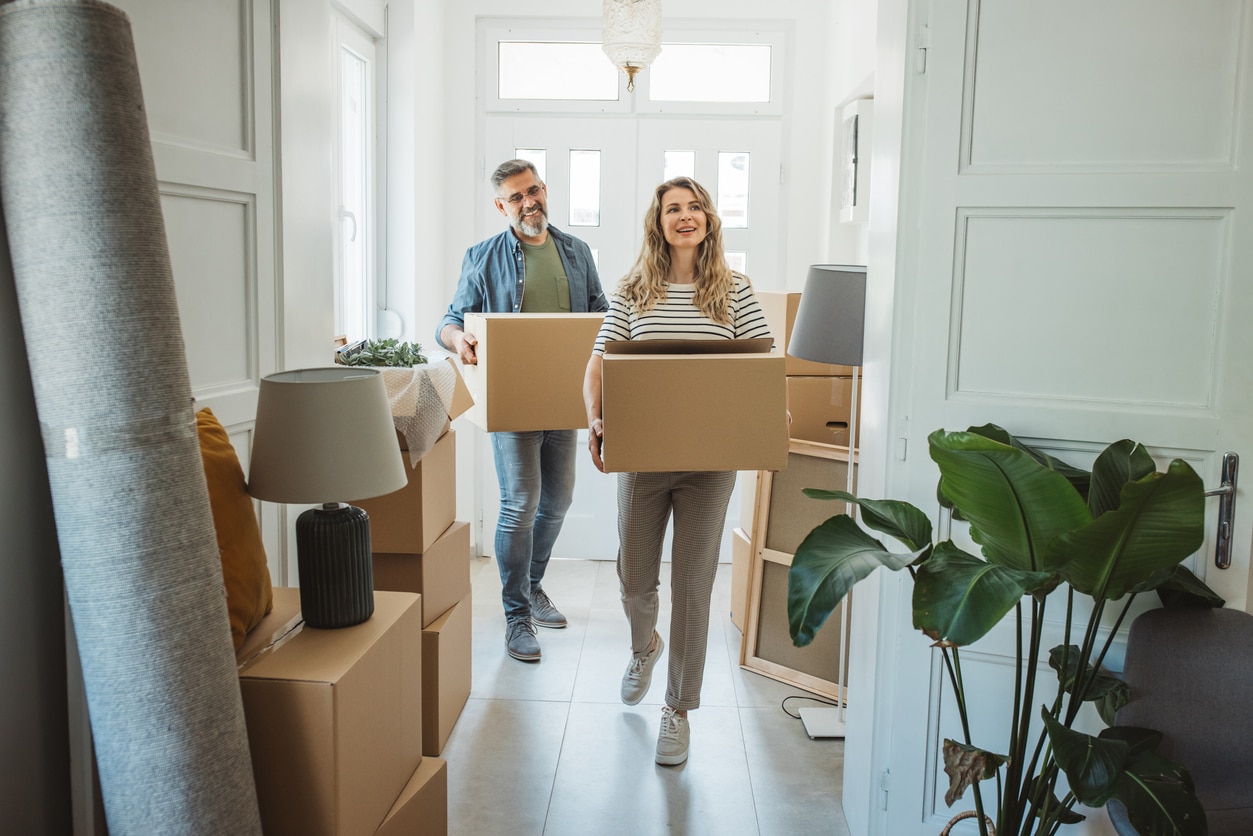 One of the most challenging things about hearing loss is that it makes communicating with others much harder. You might have more misunderstandings or need others to repeat themselves more frequently. These difficulties can affect you at work, while catching up with friends at Vero Caffe and when preparing for a move. Struggling to understand conversations with movers, real estate agents and delivery service workers, not to mention your own family, can lead to increased confusion and stress.
Hearing aids make it easier to understand what others are saying and can increase your confidence in your communication ability.
Better Balance
Moving furniture, packing up and loading boxes and other physical tasks that come with moving all require good balance. Untreated hearing loss may increase your risk of balance issues since the ear and hearing play an essential role in that process. Several studies have found that using hearing aids is associated with better balance in those with hearing loss.
Less Fatigue
Hearing loss can be draining. Because you must work harder at processing sounds, you use more mental energy throughout the day. This extra effort can lead to more frequent mental fatigue. Hearing aids reduce the effort you need to put into understanding sounds, leaving you with more energy to focus on your move.
Enjoy the Many Benefits of Hearing Aids
The benefits of hearing aids go far beyond just helping you move. Compared to those who leave their hearing loss untreated, people who use hearing aids report experiencing better focus, improved relationships and increased confidence and independence. Additionally, hearing aids may reduce your risk of several different health conditions and improve your physical, mental and cognitive health.
If you or a loved one is experiencing signs of hearing loss, schedule an appointment for a hearing test. These are quick and painless examinations that give your audiologist insight into the cause and severity of your hearing loss and help them determine what hearing aids might work best for you.
To speak with an expert or to schedule an appointment, contact Aaron's Hearing Aid & Audiology Center today.