More than 48 million Americans experience hearing loss, but only 20 percent of those who could benefit from a hearing aid actually seek treatment. This lackadaisical approach to a treatable medical issue may be caused by a systemic lack of information. While hearing professionals have worked hard over the years to educate the public about hearing loss, outdated and inaccurate information is still circulating.
Below we break down four common myths about hearing.
Someone Would Tell Me if I Had Hearing Loss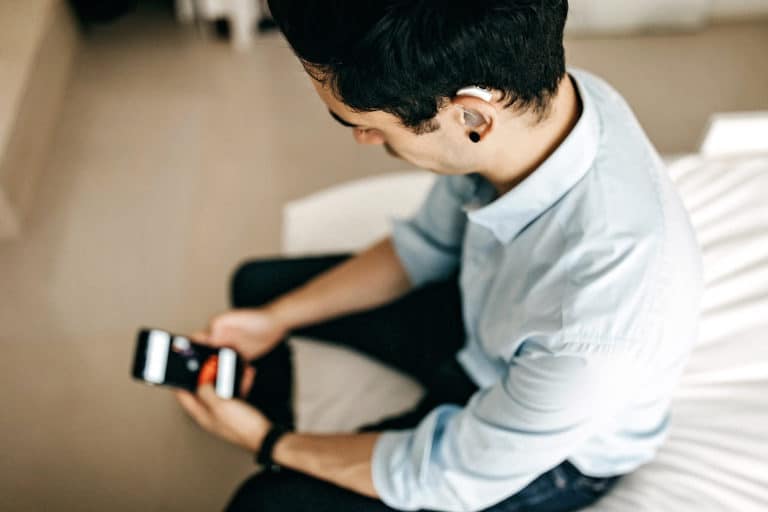 Hearing loss is a progressive condition that can develop slowly over time. Because of this, many are unaware that they are gradually hearing less. This is where you would assume your primary care physician would come in, testing for hearing loss during a physical.
Unfortunately, only about one third of primary care doctors include a hearing screening in an annual physical.
Experts recommend visiting an audiologist every three years after age 50 to have your hearing tested. And if you suspect you may have hearing loss, make an appointment sooner.
Hearing Aids Are Too Bulky and Complicated
Modern day hearing aids are nothing like the devices worn by your grandparents. With a focus on design and function, these engineering marvels are able to distinguish speech from noise, detect sound direction and adjust their programming based on your environment, all without you having to lift a finger.
Hearing Aids Will Make Me Look Old
Hearing aids come in a wide variety of styles. Some are practically invisible and sit within the ear canal while other sleek and modern looking devices sit behind the ear.
In addition, the increase in wearable tech means hearing aids may even be considered trendy. According to a survey conducted by Pew Research Center, 21 percent of Americans regularly wear a smart watch or wearable fitness tracker.
Hearing Aids Are Not Worth the Expense
Hearing aids are a big financial investment. But with the serious impact untreated hearing loss can have on your health and quality of life, experts strongly believe they are worth the price.
We offer a number of a number of financing options because getting the getting the right hearing aid for you is important.
To learn more about hearing loss or to schedule an appointment with a hearing expert, contact Aaron's Hearing Aid & Audiology Center today.