The holidays are filled with family gatherings, good food and corny movies. Hearing loss doesn't need to stop you from enjoying your favorite holiday traditions with those you love. Take a look at a couple of our simple tips for making the most out of the holiday season with hearing loss.
Managing Your Hearing Loss at the Store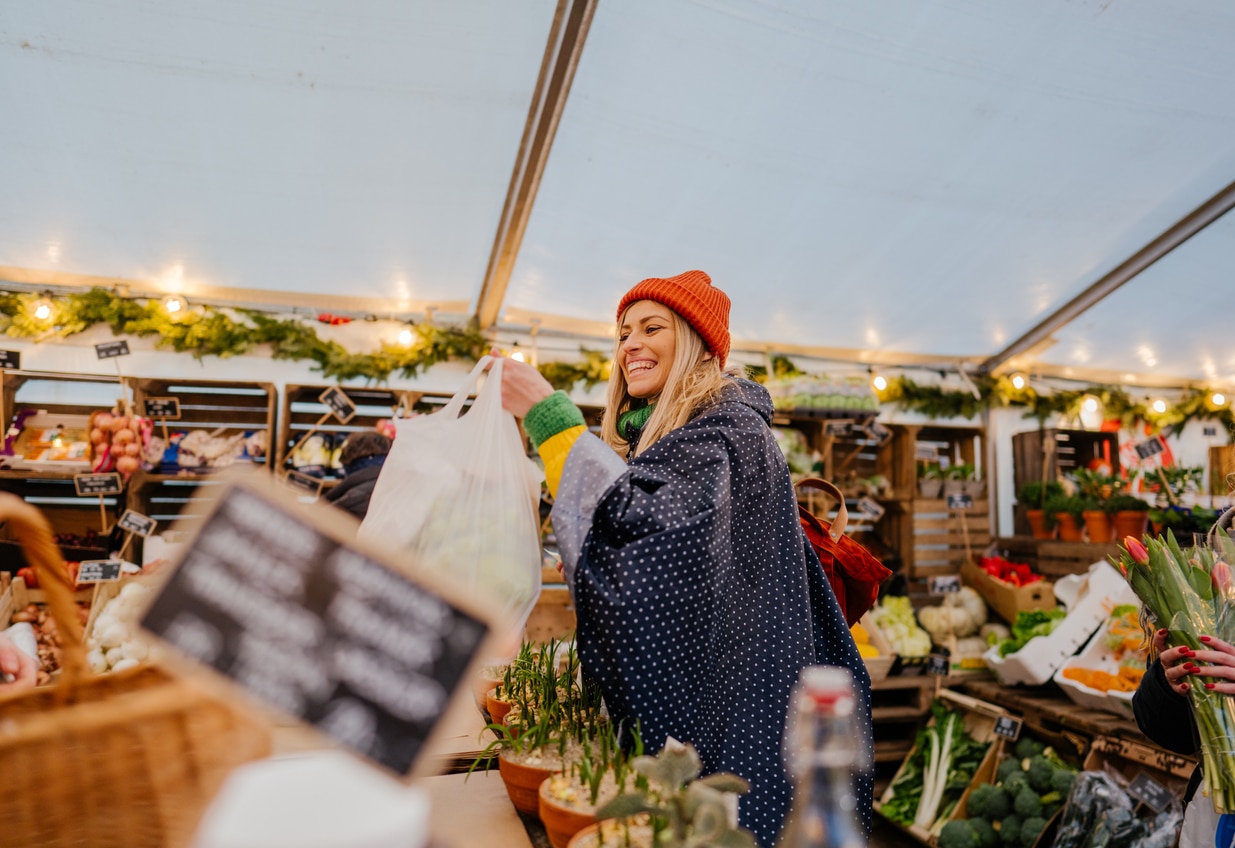 Shopping with hearing loss can be a little overwhelming on its own, but the holidays may bring a little extra stress. Stores crowded with people trying to get the last turkey or a couple of quick gifts are often hectic and loud. A couple of ways you can minimize stress during your holiday shopping trip include:
Order ahead. Many large stores have options to order ahead. Ordering ahead may be a good option for those who find busy stores overwhelming or stressful.
Plan your trip. A shopping list is essential for a quick and easy trip. For a short trip without left-behind items, write out the items you need in the order that you will see them in the store.
Shop small. Large stores have a greater variety of products but will also come with large crowds and a lot of noise. Swapping your box store for a trip to Village Beach Market can significantly reduce the stress of shopping with hearing loss.
Managing Your Hearing Loss at Home
Hosting holiday parties requires a lot of time and energy, but for those with hearing loss, it may provide the opportunity to tailor the gathering to your needs. Approximately 15% of U.S. adults experience some degree of hearing loss. Hosting a gathering yourself means that you can determine the seating and music to provide the best atmosphere for yourself and others with hearing loss.
Seating. Hearing loss can make understanding people who aren't facing you difficult. Choosing a centrally-located seat or opting for a round table can help ensure that most people can face you while they talk. Consider breaking people up into three- to four-person tables if your gathering is large.
Music. Music adds a bit of cheer to any holiday party but may make it difficult for those with hearing loss to understand the people around them. Consider turning the music down or off to facilitate easier conversation.
Hearing Aids
Hearing aids are a great addition to any holiday season. The small devices locate and amplify speech sounds while reducing background noise to provide the wearer with clear, accessible verbal information.
For more information on managing your hearing loss this holiday season, contact Aaron's Hearing Aid & Audiology Center today to make an appointment with one of our specialists.