Most electronic devices now utilize rechargeable battery technology. Hearing aids have followed suit, with many of the most popular models offering a rechargeable option. For years, replacing batteries was just part of the process of owning a hearing aid. Not anymore.
Below is a breakdown of five benefits of going rechargeable.
Save Money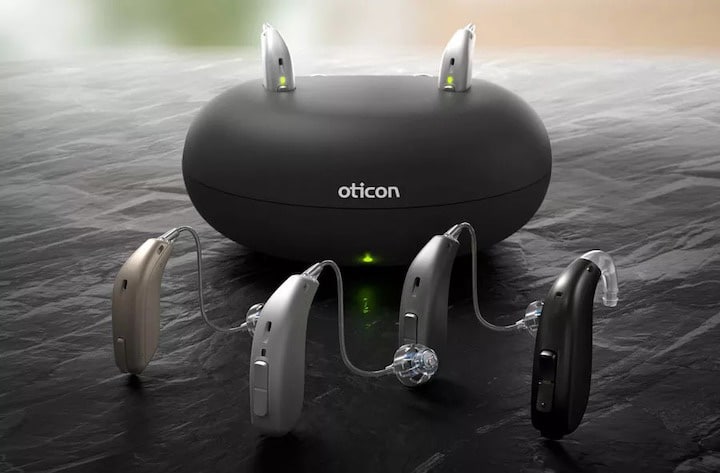 Experts estimate that hearing aid users spend upwards of $100 per year on disposable batteries. That number increases if you are using your hearing aid to stream music or video on a regular basis, as batteries drain faster from frequent use.
Opting for a rechargeable battery reduces this cost to a one-time fee at the time of purchase, as rechargeable hearing aids are more expensive than their disposable battery counterparts.
Better for the Environment
Disposable batteries produce a lot of waste, from their packaging, shipping materials and the dead batteries themselves. While the rechargeable lithium-ion batteries must be disposed of properly, when handled correctly they are much better for the environment.
You Won't Get Caught Off Guard
Single-use zinc-air batteries do not drain like traditional batteries. Instead of slowly fading, they can go from fully functional to dead in an instant. If you are not constantly carrying around a backup pair of batteries, you could easily find yourself in a difficult listening situation with a non-working hearing aid.
Rechargeable batteries can last almost an entire day on a single charge. Simply place the hearing aids into their charger overnight and you'll wake up with a device that can run for 19 to 21 hours with continuous use.
The charging case is portable, making it easy to bring with you if you anticipate needing your hearing aids for longer.
Energy Efficient
Most newer hearing aids are able to wirelessly connect with a variety of devices through Bluetooth. When paired with a hearing aid running on disposable batteries, this can be extremely draining.
Rechargeable lithium-ion batteries help to solve this problem. One fully-charged rechargeable battery can last 19 hours, which includes up to five hours of streaming. If you stream for longer or run out before you get home, the portable charger can provide an extra boost. Just 30 minutes of fast charging provides you with an extra six hours of listening time.
Better for Older Users
Changing and replacing disposable batteries can be difficult for those with limited dexterity or poor motor skills. In addition, the small batteries are easy to drop and lose track of.
Rechargeable hearing aids take this process out of the hearing aid experience. Users simply place the hearing aid in the charger overnight, without ever having to fiddle with opening a battery compartment.
To learn more about the benefits of rechargeable hearing aids or to schedule an appointment with an audiologist, contact the experts at Aaron's Hearing Aid & Audiology Center today.